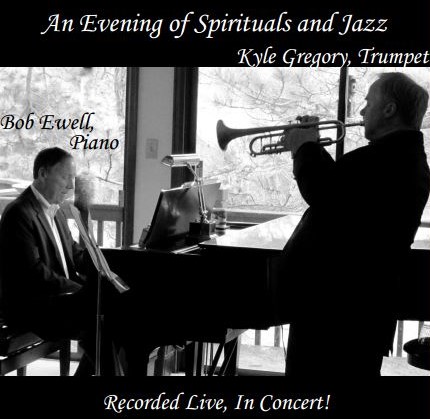 I had the great privilege of doing a house concert with world-class jazz trumpet player Kyle Gregory, and the result is the best music I've ever made.
We did a set of traditional spirituals to open including "When the Saints Go Marching In" and "Precious Lord, Take My Hand." The second half of the concert featured jazz favorites, including "Stardust" and closing with "Georgia on My Mind."
With only one rehearsal two months earlier, I never knew quite what Kyle was going to do from dazzling cadenzas to a wah-wah sound improvised from a plastic cup!
We had fun, the audience had fun, and I think you'll enjoy it, too!